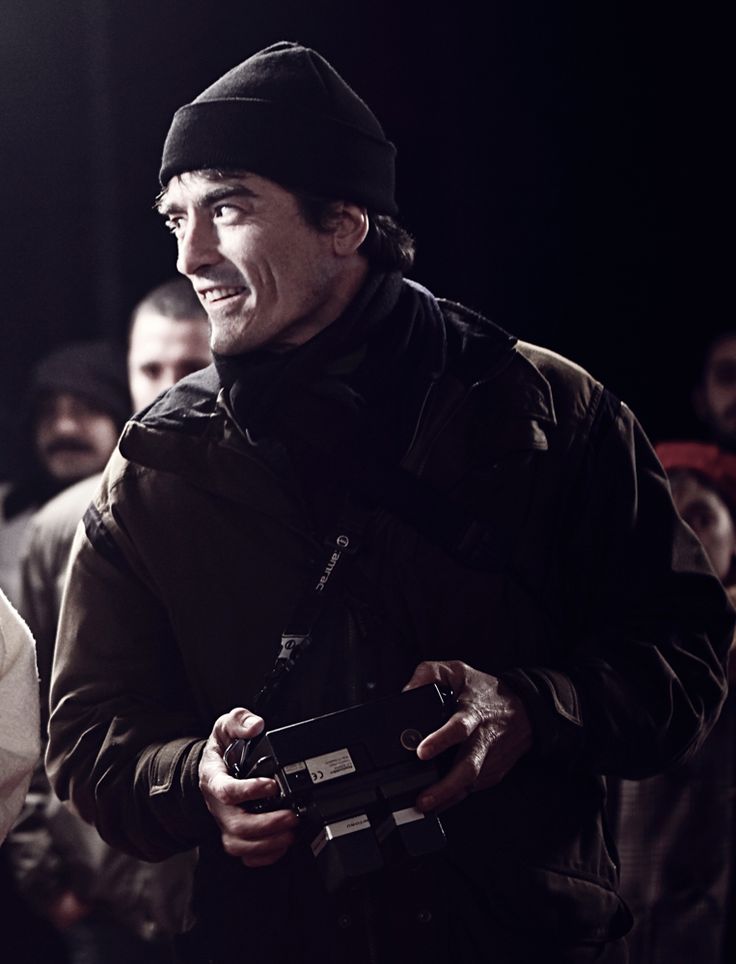 Eric Heimbold is an award-winning American/Swedish writer/director/dp whose work includes original films, television commercials, music videos and corporate films for national and global brands.
As a youth, Eric traveled the world as a commercial seaman for a Norwegian tanker firm. He also worked in Russia documenting Perestroika and the fall of communism. His unique world-view, good humor, and finely honed skills as a filmmaker make him an internationally sought after collaborator in commercial filmmaking and ideation.
Highlights of Eric's original idea and directorial work include:
His Doritos POWER OF THE CRUNCH was named by CBS as one of the Top 10 Best Super Bowl Commercials of the Decade.

His original Centrum Silver STRIP POKER, and Doritos POWER OF THE CRUNCH commercials were named by TBS as the funniest commercials of all time.

His Music videos,  WHO LET THE DOGS OUT by

The 

Baha Men and JUMP JIVE

'

N WAIL by The Brian S

et

zer Orchestra exploded both bands beyond triple-platinum.

WHO LET THE DOGS OUT is one of the highest selling singles of the decade, according to Wikipedia

,

, with more that 22 million views on Youtube.

JUMP JIVE N WAIL won the BOB FOSSE AWARD for best dance in a music video, and it was nominated for a VH1 FASHION AWARD.  It was also the only music video to be number one on MTV, VH1 and the Country Music Channel at the same time.

His music video AŞK GITTI BIZDEN for Tarkan, the megastar of the Middle East, has 22.5 million views on Youtube.

He created the AMERICAN IDOL/FORD MUSIC VIDEO, and wrote and directed videos for SEASON 2, 4 and,5.  The campaign is considered one of the most successful network branding campaigns of all time.  The videos generated massive sales for FORD MOTOR CO.  By season 5, the show had 40 million viewers and earned $883.7 million dollars in one year, according to Forbes Magazine.

Eric was a part of the Broadway renaissance. He wrote and directed commercials for several of Broadway's biggest hit shows, including THE ADAMS FAMILY, THE FULL MONTY,  URBAN COWBOY and THE RADIO CITY MUSIC HALL CHRISTMAS SPECTACULAR.

His original film, BLIND SUSHI, is a winner of the American International Independent Film Awards (HIIFA) and an official selection to The 2017 American Documentary

A

wards (AmDocs) and 2017 Cinefest LA.  

  

•

ICELAND: THE FIRE WITHIN an acclaimed art installation which premiered at The Katonah Museum of Art, and was held over for 3 months at Scandinavia House, on Park Avenue in New York City. 

THE OFFSHORE PIRATE, an Scott Fitzgerald short story adaptation, shot in the Cook Islands, starring the country's indig

en

ous people, was an official selection of the Hawaii Film Festival (HiFF).

 

The film was part of an cultural, training and outreach program for the local inhabitants of the Cook Islands.
Eric continues to work from his studio in Venice CA,  independently or in collaboration with other production companies, ad agencies and creatives world-wide.
A sufferer of dyslexia, Eric managed to overcome many early educational challenges and now mentors young people entering the field of filmmaking. He teaches master classes in artistic filmmaking at Long Beach City College, Art Center College of Design and Phoenix House Academy.
He is also a cofounder of the Pacific Film Collective, a non-profit arts organization whose purpose is to encourage all filmmakers to create their films and enhance local artistic culture.
He lives in Venice with his wife, daughter and their Betta Fish, Silly Dilly.
CONTACT
Eric Heimbold Studio
1432 Abbot Kinney Blvd.
Venice, CA 90291 USA
917-542-8915
contact@ericheimbold.com